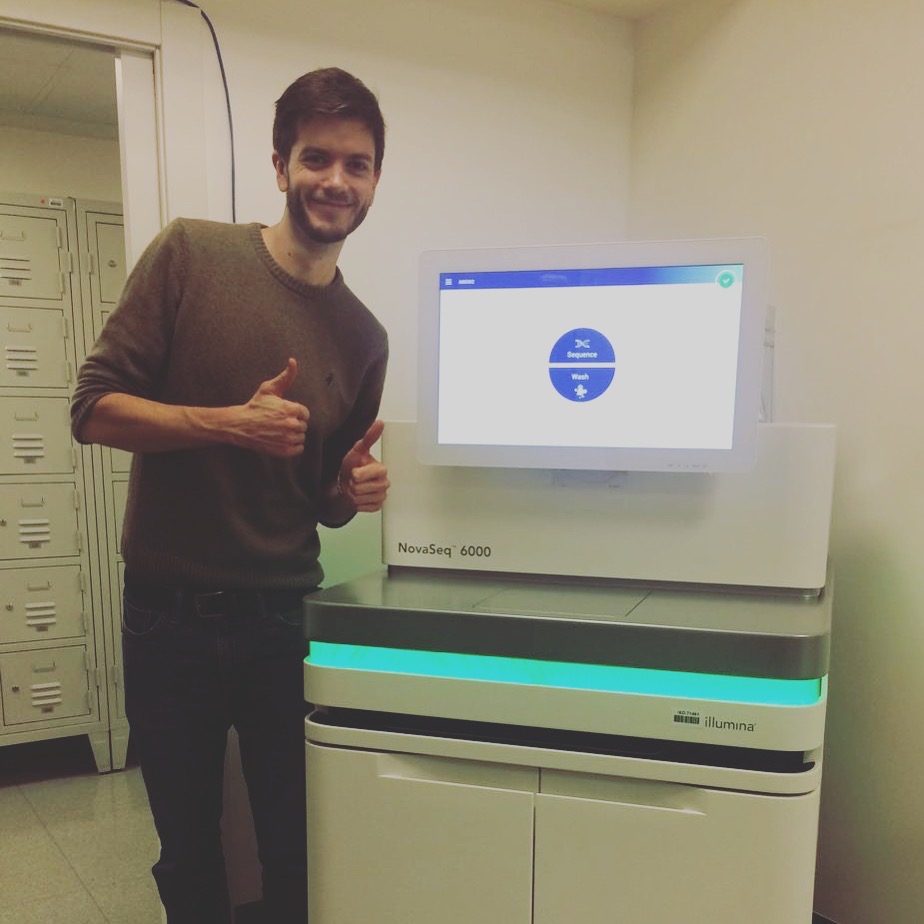 Roman Hillje
Data Visualization & Bioinformatics
Activity
PhD student in Computational Biology / Molecular Medicine at the Department of Experimental Oncology, European Institute of Oncology (IEO - Istituto Europeo di Oncologia) in Milan, Italy.
Skills
Bioinformatics, programming and data processing in R and Python.
Working with job scheduling systems such as SGE and PBS.
Container-based, automated workflows with Snakemake, Docker and Singularity.
Interactive apps for data visualization with Shiny.
Deploy standalone Shiny applications with Electron.
Previous Research Projects
"Automation of an in vitro selection process", Master Thesis @ Leibniz University, Hannover (DE)
"Evaluation of the cancer-preventive effect of Resveratrol-loaded nanoparticles on the formation of tumor spheroids", Research Internship @ University of Rhode Island, RI (USA)
"Engineering a synthetic microbial consortium", iGEM competition @ Team TU Braunschweig, Braunschweig (DE)
"Regulated Cytidine Deaminase Expression by Improved Doxycycline Inducible Lentiviral Vectors in Human Hematopoiesis", Bachelor Thesis @ Hannover Medical School, Hannover (DE)
Other Activities
Education
2014: M.Sc. in Biotechnology - Biochemical Engineering, Technische Universität Braunschweig (DE)
2012: B.Sc. in Biotechnology - Applied Cell Biology, Technische Universität Braunschweig (DE)
Publications
[preprint] XenoCell: classification of cellular barcodes in single cell experiments from xenograft samples. S Cheloni, R Hillje, et al., bioRxiv (2019). Link
Cerebro: Interactive visualization of scRNA-seq data. R Hillje, et al., Bioinformatics (2019). Link
Epigenomic profiling of archived FFPE tissues by enhanced PAT-ChIP (EPAT-ChIP) technology. S Amatori, G Persico et al., Clin Epigenetic (2018). Link
iPSC-derived macrophages effectively treat pulmonary alveolar proteinosis in Csf2rb-deficient mice. A Mucci et al, Stem Cell Reports (2018). Link
Tightly regulated 'all-in'one' lentiviral vector for protection of human hematopoietic cells from anticancer chemotherapy. N Lachmann, S Brennig et al, Gene Therapy (2015). Link